Jamnalal Bajaj Uchit Vyavhar Puraskar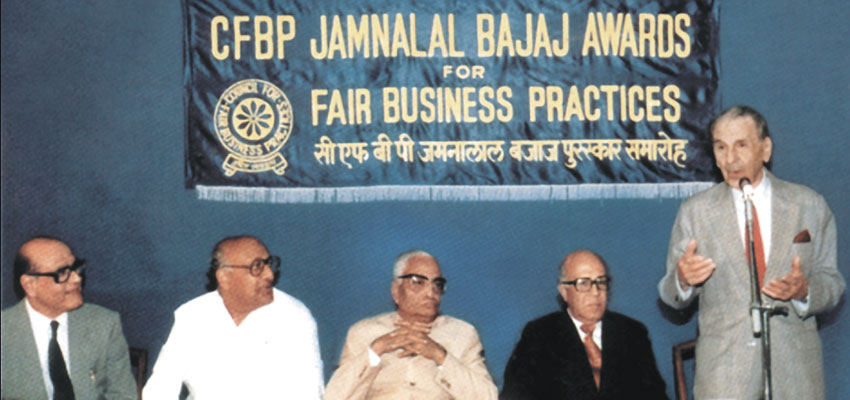 Council for Fair Business Practices
The Bajaj Group instituted the Jamnalal Bajaj Uchit Vyavhar Puraskar in 1988 by giving monetary aid to the Council for Fair Business Practices (CFBP). The award recognises the effort made by small, medium and large businesses, industrial enterprises and professionals in staying true to the CFBP's mission.
In 1966, Ramkrishnaji had co-founded the Council for Fair Business Practices to uphold the highest standards in business ethics and to promote fair business practices. Later, Mr. Shekhar Bajaj, his eldest son, carried on the mantle as the President of the Council and he continues to be actively involved with its activities.
A specialized course in business ethics was introduced by the Jamnalal Bajaj Institute of Management Studies in 1990 with a grant given by the Bajaj Group, to shape next generation professionals into upright corporate citizens.
The Bajaj Group even facilitated the testing of food items and medicines for purity. In the Jamnalal Bajaj centenary year, the Group donated Rs. 3.5 million to the SNDT Women's University for setting up a CFBP Food Testing Laboratory. Visit the Bajaj Group website.