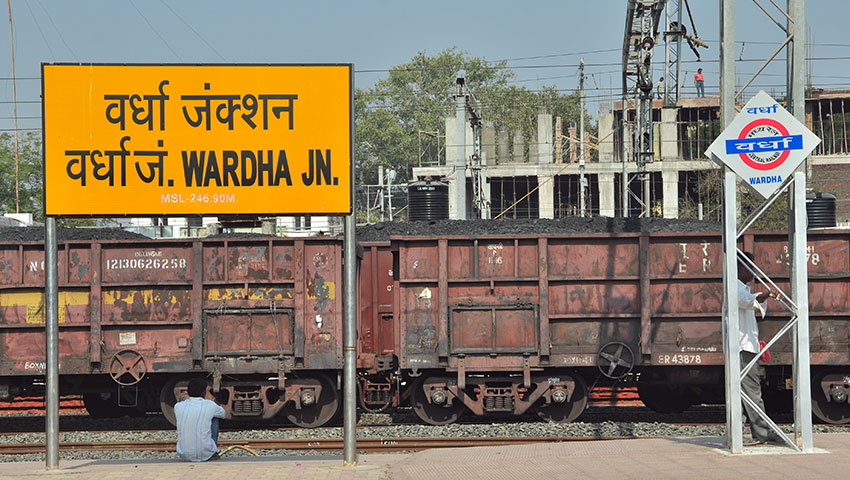 Wardha is situated about 75 kms away from Nagpur (around 780 kms from Mumbai), in the heartland of India. It is one of the 35 districts of Maharashtra state in western India. Wardha district is located on the north-eastern side of the State of Maharashtra. It has eight Tehsils, 513 Gram Panchayats covering around 1360 villages. The nearest International Airport from Wardha is Dr. Babasaheb Ambedkar International Airport, in Nagpur. Wardha is serviced by two railway stations viz. Wardha Junction and Sevagram and has good road connectivity.
The district is bounded by the Satpura mountain range in the North and by the valley of the Purna river in the West. The plain plateau of the Nagpur district is on the eastern side, whereas the Wardha river flows from the boundaries of the north, west and south.
It is an inspiring and fascinating story that a small township, engaged in the business of cotton ginning and pressing became a historic epicenter of national movement. It all started in 1894 with Shri Jamnalal Bajaj being adopted as the grandson of Seth Bachhraj Bajaj of Wardha.
It was perhaps the spiritual strength of the river Varada (now known as Wardha river) and also of Shri Jamnalal Bajaj which brought a galaxy of spiritual and political leaders at one place. Acharya Vinoba Bhave, a twentieth century rishi (sage) came to Wardha in 1921, where he set up a branch of the Satyagraha Ashram. Later in 1936, Sevagram became the abode of Mahatma Gandhi.
In 1981, Wardha district was adopted for an intensive drive against leprosy by the Government of India using the 'Survey, Education and Training' method inspired by activities of Maharogi Sewa Samiti.
Wardha has been a witness to many events of constructive, social, national and historical significance. Over 450 freedom fighters belonged to Wardha.