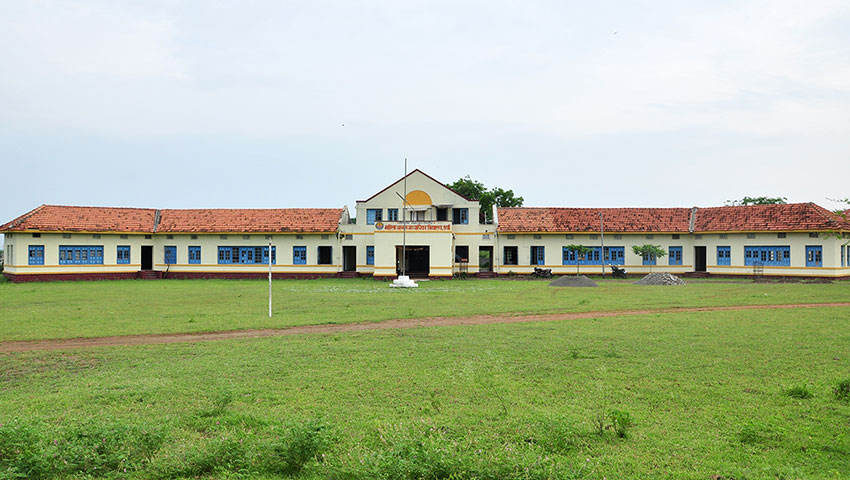 The Mahila Seva Mandal was founded by Jamnalalji in 1924 to uplift the status of women. Subsequently Mahila Ashram was founded on 15th January 1933 by amalgamating the Kanya Ashram (conducted under the guidance of Acharya Vinoba Bhave to prepare women workers for community service) along with the Mandal. All the girls studying at Gandhiji's Ashram at Sabarmati also were simultaneously admitted into Mahila Ashram.
The aim of the Mandal was to inculcate self-respect among women through education. Mahila Ashram inspired women from all over India to get educated and take up the constructive work propounded by Gandhiji. Before moving to Sevagram, Gandhiji had stayed in Mahila Ashram.
Subsequently, the curriculum based on Gandhian philosophy of life and subjects focusing on constructive programme, activities like manual labour and spinning were introduced. This could happen only due to the efforts and guidance of Vinobaji, Kakasaheb Kalelkar, Kishorlal Mashruwala and Shrikrishnadas Jajoo; who were all inspired by Mahatma Gandhi. The women of the Mahila Ashram had also participated in the freedom movement. During the 1942 Quit India Movement, the inmates and students were arrested. Today the Mahila Ashram runs a Teachers' Training College, a Balmandir and Women's Hostel.