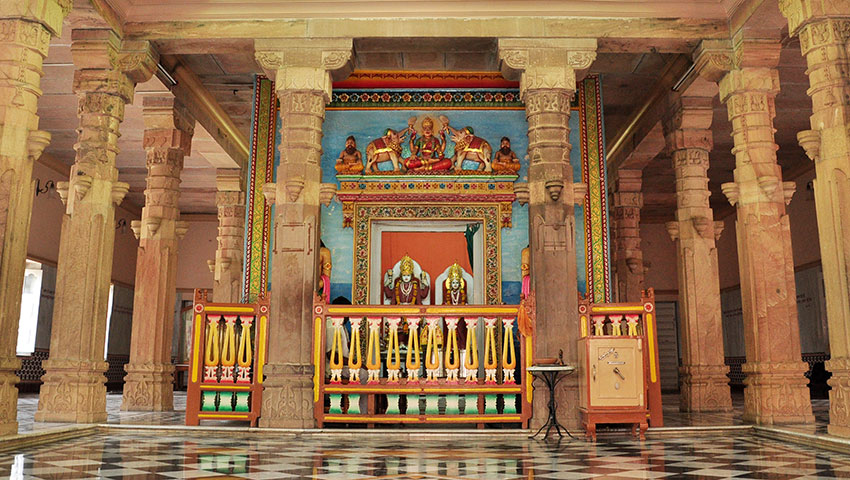 The Laxminarayan Mandir is a landmark in our social development, as it was the first temple to open its gates to the dalits (untouchables) in India.
The temple's construction commenced in 1905 under the guidance of Seth Bachhrajji; and in 1907 the Laxmi Narayan idols were installed.
On 17th July, 1928 inspired by ideals of Mahatma Gandhi and at the initiative of Jamnalalji, Acharya Vinoba Bhave led a group of dalits inside the temple. It was the first temple in India which welcomed dalits to offer their prayers. Later Gandhiji visited the temple and sought blessings before leaving for Bombay (now Mumbai), to launch the Quit India Movement.
The distinctive feature of the temple is that the idols are clothed in khadi cloth - contrast to other temples where precious jewellery and embellishments are a norm.
In 2007, the temple celebrated its centenary year. Cultural, devotional and various interesting programmes were organised during that year. Lectures on Indian saints, prayer sessions, the launch of a CD comprising of Gandhiji's favourite bhajans, traditional haveli sangeet, classical and folk dances kept the people engrossed. Special traditional / cultural events and festive celebrations are a regular feature of the temple.