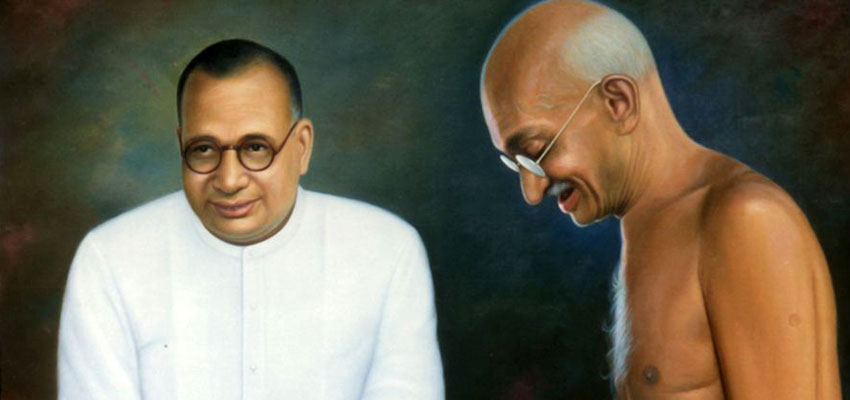 Jamnalal Bajaj
1889 - 1942
Mr. Jamnalal Bajaj dedicated his life to shaping a glorious reality for India and its people. He strived for a free India, a socially conscious business and a forward looking society. During the freedom struggle, Jamnalalji renounced all the honorary titles like, 'Rai Bahadur' conferred on him by the British, to unequivocally support Gandhiji. He embodied the Mahatma's principles to such an extent that Gandhiji adopted him as his 'fifth son'.
Jamnalalji had zero tolerance for beliefs and practices that were regressive and wrong. He brought about social reform by abolishing the purdah system in his home and opening the doors of his family-owned temple to the dalits (untouchables). This was the first time ever in India that a temple welcomed dalits.
He travelled far and wide taking Gandhiji's constructive programmes to people's doorsteps, propagating the importance of self-reliance, girl education, gender equality, khadi and Goseva.
In business, Jamnalalji was focused on 'honesty over profits, action over words, and common good over personal gain'. He upheld the highest standards of business ethics and promoted fair trade practices with equal zest.
It was befitting the stature of Jamnalalji that the Government of India honoured his memory by releasing a commemorative postal stamp and first day cover in 1970; and officially celebrating his Birth Centenary Year in 1990.
"Jamnalalji surrendered himself and his all without reservation. There is hardly any activity of mine in which I did not receive his full hearted cooperation and in which it did not prove to be of the greatest value...Whenever I wrote of wealthy men becoming trustees of their wealth for the common good, I always had the 'Merchant Prince' principally in mind." – Mahatma Gandhi